Rádio 80 FM live
Os maiores hits dos anos 80!
Now playing:
Playlist
Blue Hotel
Chris Isaak
1669593833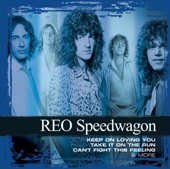 Can't Fight This Feeling
REO Speedwagon
1669593384
Buffalo Stance
Neneh Cherry
1669593073
The Edge of Heaven
Wham!
1669592832
Sending All My Love
Linear
1669592308
Shout
Tears for Fears
1669591891
Original Sin
Inxs
1669591639
Wanna Be Starting' Something
Funkellers
1669591233
Jealous Guy
Roxy Music
1669590874
Refrão de Bolero
Engenheiros do Hawaii
1669590561
About Rádio 80 FM
Rádio 80 FM é uma emissora de rádio privada, fundada pelo radialista Rafael Dutra. Transmite somente pela internet e não está ligada a nenhuma rede ou grupo de comunicação.
É uma emissora retrô que apela a nostalgia dos amantes da boa música dos anos 80 transmitindo somente os maiores sucessos nacionais e internacionais dessa época, de vários gêneros musicais, desde o Rock e o Flashdance, passando pelas baladas mais românticas. Dutra, um amante da rádio, decidiu criar essa emissora precisamente por ser também ele um apaixonado pela beleza musical que os anos 80 nos deixou.
Além das versões de estúdio que todos conhecemos, a programação musical da Rádio 80 FM também inclui versões ao vivo e remixes.
Schedule
| Time | Program |
| --- | --- |
| 12:05 a.m. - 5 a.m. | Madrugada 80FM |
| 5 a.m. - 9:55 p.m. | Clássicas dos anos 80 |
| 7:30 p.m. - 9 p.m. | Rafael Dutra ao-vivo |
| 10 p.m. - 11:55 p.m. | Programação Light - As mais relaxantes da 80FM |
| Time | Program |
| --- | --- |
| 12:05 a.m. - 5 a.m. | Madrugada 80FM |
| 5 a.m. - 9:55 p.m. | Clássicas dos anos 80 |
| 10 p.m. - 11:55 p.m. | Programação Light - As mais relaxantes da 80FM |
| Time | Program |
| --- | --- |
| 12:05 a.m. - 5 a.m. | Madrugada 80FM |
| 7:30 p.m. - 9 p.m. | Rafael Dutra ao-vivo |
| 9 p.m. - 9:55 p.m. | Clássicas dos anos 80 |
| 10 p.m. - 11:55 p.m. | Programação Light - As mais relaxantes da 80FM |
| Time | Program |
| --- | --- |
| 12:05 a.m. - 5 a.m. | Madrugada 80FM |
| 5 a.m. - 9:55 p.m. | Clássicas dos anos 80 |
| 10 p.m. - 11:55 p.m. | Programação Light - As mais relaxantes da 80FM |
| Time | Program |
| --- | --- |
| 12:05 a.m. - 5 a.m. | Madrugada 80FM |
| 5 a.m. - 9:55 p.m. | Clássicas dos anos 80 |
| 7:30 p.m. - 9 p.m. | Rafael Dutra ao-vivo |
| 10 p.m. - 11:55 p.m. | Programação Light - As mais relaxantes da 80FM |
| Time | Program |
| --- | --- |
| 12:05 a.m. - 5 a.m. | Madrugada 80FM |
| 5 a.m. - 8 p.m. | Clássicas dos anos 80 |
| 8 p.m. - 10 p.m. | Programa FlashDance - As clásssicas dançantes dos anos 80 - ao-vivo |
| Time | Program |
| --- | --- |
| 12:05 a.m. - 5 a.m. | Madrugada 80FM |
| 5 a.m. - 9:55 p.m. | Clássicas dos anos 80 |
| 10 p.m. - 11:55 p.m. | Programação Light - As mais relaxantes da 80FM |
Related Stations
Radio Stations by Genre
Twitter