Alpha FM 101.7 live
Estilo em sintonia com você.
Now playing:
Playlist
Kiss from a Rose
Seal
1669899969
Don't Say Goodbye
Stefano May
1669899781
Sweet Dreams (Are Made of This)
Aretha Franklin & Eurythmics
1669899259
Onde Você Mora? (feat. Melim)
Nando Reis
1669899019
I've Been In Love Before (Single Version)
Cutting Crew
1669898778
Lover Come Back
City and Colour
1669898547
Palpite
Vanessa Rangel
1669898025
Bad Day
Daniel Powter
1669897825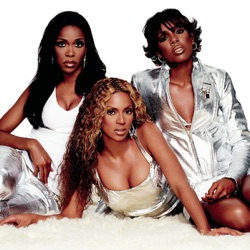 Emotion
Destiny's Child
1669897574
Late Night Talking
Harry Styles
1669897393
About Alpha FM 101.7
Alpha FM é uma emissora de rádio do tipo Adulto Contemporâneo, que opera em toda a região metropolitana de São Paulo usando a sintonia 101.7 FM. Também está disponível mundialmente pela internet, já que sua transmissão online permite que ouvintes de qualquer ponto do globo possam escutar ao vivo sua programação.
De acordo com seu gênero radiofônico, sua grade de programação combina entretenimento, música e programas informativos. Esses últimos incluem programas de notícias com as últimas da atualidade no Brasil e no mundo, mas também programas de caráter temático e educacional, como programas culturais, sobre bem-estar e saúde, e sobre atividades de lazer, entre outros. Seu repertório musical combina gêneros como Jazz, Soft Rock, Soul, R&B e Pop, tocando os maiores êxitos do passado e do presente. O ouvinte pode ainda pedir suas próprias músicas favoritas.
Contacts
Website:&nbspwww.alphafm.com.br/
Address:&nbspAvenida Paulista, 2200, 01310-300 São Paulo, Brasil
Telephone:&nbsp+55 11 3016-5800
Email:&nbspcontato@alphafm.com.br
Related Stations
Radio Stations by Genre
Twitter