Energia 97 FM live
A Energia que te move!
Now playing:
Playlist
Cantaloupe Island (Dj Meme Remix)
Mario Biondi
1674864385
Everything (Club Mix)
DJ Meme
1674864034
Push the Feeling On (Remix)
Nightcrawlers
1674863944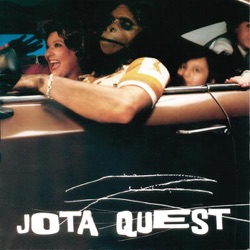 O Vento
Jota Quest
1674863643
Used To Love Her
Guns N' Roses
1674863462
Dance With a Stranger (Remix)
Leana
1674863302
Can't Get Over
KASINO
1674863111
The Promise (Coliseum Club Mix)
When In Rome
1674862931
True Blue
David Guetta & Madonna
1674862680
Sing
Ed Sheeran
1674862479
About Energia 97 FM
Energia 97 é uma estação de rádio voltada para um público jovem, oferecendo música e entretenimento aos seus ouvintes, todos os dias.
Seu repertório musical inclui todos os grandes êxitos do momento e do passado, nacionais e internacionais, da música Pop e Eletrônica. Em sua grade de programação, também poderão encontrar o Top 20 das músicas mais tocadas pela emissora, bem como programas dedicados a um gênero musical específico, de tipo retrô ou com enfoque em novos lançamentos e notícias e fofocas do mundo da música. Os programas de entretenimento são outro ponto chave de sua programação, trazendo aos ouvintes quadros de humor, promoções, entrevistas e conversas sobre assuntos vários e aparentemente aleatórios.
A grade de programação da Energia 97 conta ainda com o programa esportivo Estádio 97, onde representantes do São Paulo, Grêmio, Santos, Cruzeiro, Corinthians e Palmeiras analisam os resultados e principais jogos do Brasileirão, sempre com muito humor e bom astral.
A Energia 97 opera na região metropolitana de São Paulo na sintonia 97.7 FM e tem também transmissão online.
Shows em destaque
Morde e Assopra
A Grande Verdade
Playlist Energia 97
Estádio 97
Vibe 97
Energia na Véia
Schedule
| Time | Program |
| --- | --- |
| midnight - 5 a.m. | Playlist Energia 97 |
| 5 a.m. - 7 a.m. | Morde e Assopra |
| 7 a.m. - 10 a.m. | Energia na Véia |
| 10 a.m. - noon | Morde e Assopra |
| noon - 1 p.m. | Lunch Break |
| 1 p.m. - 3 p.m. | Playlist Energia 97 |
| 3 p.m. - 3:45 p.m. | Vibe 97 |
| 3:45 p.m. - 5:30 p.m. | Playlist Energia 97 |
| 5:30 p.m. - 8 p.m. | Estádio 97 |
| 8 p.m. - 10 p.m. | Night Sessions |
| 10 p.m. - 11 p.m. | Energia AfterCluv |
| 11 p.m. - midnight | Playlist Energia 97 |
| Time | Program |
| --- | --- |
| midnight - 5 a.m. | Playlist Energia 97 |
| 5 a.m. - 7 a.m. | Morde e Assopra |
| 7 a.m. - 10 a.m. | Energia na Véia |
| 10 a.m. - noon | Morde e Assopra |
| noon - 1 p.m. | Lunch Break |
| 1 p.m. - 3 p.m. | Playlist Energia 97 |
| 3 p.m. - 3:45 p.m. | Vibe 97 |
| 3:45 p.m. - 5:30 p.m. | Playlist Energia 97 |
| 5:30 p.m. - 8 p.m. | Estádio 97 |
| 8 p.m. - 10 p.m. | Night Sessions |
| 10 p.m. - 11 p.m. | Energia AfterCluv |
| 11 p.m. - midnight | Playlist Energia 97 |
| Time | Program |
| --- | --- |
| midnight - 5 a.m. | Playlist Energia 97 |
| 5 a.m. - 7 a.m. | Morde e Assopra |
| 7 a.m. - 10 a.m. | Energia na Véia |
| 10 a.m. - noon | Morde e Assopra |
| noon - 1 p.m. | Lunch Break |
| 1 p.m. - 3 p.m. | Playlist Energia 97 |
| 3 p.m. - 3:45 p.m. | Vibe 97 |
| 3:45 p.m. - 5:30 p.m. | Playlist Energia 97 |
| 5:30 p.m. - 8 p.m. | Estádio 97 |
| 8 p.m. - 10 p.m. | Night Sessions |
| 10 p.m. - midnight | Playlist Energia 97 |
| Time | Program |
| --- | --- |
| midnight - 5 a.m. | Playlist Energia 97 |
| 5 a.m. - 7 a.m. | Morde e Assopra |
| 7 a.m. - 10 a.m. | Energia na Véia |
| 10 a.m. - noon | Morde e Assopra |
| noon - 1 p.m. | Lunch Break |
| 1 p.m. - 3 p.m. | Playlist Energia 97 |
| 3 p.m. - 3:45 p.m. | Vibe 97 |
| 3:45 p.m. - 5:30 p.m. | Playlist Energia 97 |
| 5:30 p.m. - 8 p.m. | Estádio 97 |
| 8 p.m. - 10 p.m. | Night Sessions |
| 10 p.m. - 11 p.m. | Energia AfterCluv |
| 11 p.m. - midnight | Playlist Energia 97 |
| Time | Program |
| --- | --- |
| midnight - 5 a.m. | Playlist Energia 97 |
| 5 a.m. - 7 a.m. | Morde e Assopra |
| 7 a.m. - 10 a.m. | Energia na Véia |
| 10 a.m. - noon | Morde e Assopra |
| noon - 1 p.m. | Lunch Break |
| 1 p.m. - 3 p.m. | Playlist Energia 97 |
| 3 p.m. - 3:45 p.m. | Vibe 97 |
| 3:45 p.m. - 5:30 p.m. | Playlist Energia 97 |
| 5:30 p.m. - 8 p.m. | Estádio 97 |
| 8 p.m. - 10 p.m. | Night Sessions |
| 10 p.m. - midnight | Energia na Noite |
| Time | Program |
| --- | --- |
| midnight - 2 a.m. | Energia na Noite |
| 2 a.m. - 3 a.m. | Sugar Radio |
| 3 a.m. - 7 a.m. | The Martin Garrix Show |
| 7 a.m. - noon | Energia na Véia |
| noon - 1 p.m. | Lunch Break |
| 1 p.m. - 3 p.m. | Playlist Energia 97 |
| 3 p.m. - 3:45 p.m. | Vibe 97 |
| 3:45 p.m. - 10 p.m. | Playlist Energia 97 |
| 10 p.m. - midnight | Energia na Noite |
| Time | Program |
| --- | --- |
| midnight - 2 a.m. | Energia na Noite |
| 2 a.m. - 7 a.m. | Club Life |
| 7 a.m. - noon | Energia na Véia |
| noon - 1 p.m. | Lunch Break |
| 1 p.m. - 3 p.m. | Playlist Energia 97 |
| 3 p.m. - 3:45 p.m. | Vibe 97 |
| 3:45 p.m. - 7 p.m. | Playlist Energia 97 |
| 7 p.m. - 8 p.m. | Freedom |
| 8 p.m. - 10 p.m. | Playlist Energia 97 |
| 10 p.m. - 11 p.m. | She DJ |
| 11 p.m. - midnight | Terremoto |
Contacts
Website:&nbspwww.97fm.com.br/
Address:&nbspAv. Paulista, Nº 1439 - 9º Andar, CEP 01311-200 São Paulo, Brasil
Telephone:&nbsp+55 11 3284-7097
Email:&nbspcontato@97fm.com.br
Related Stations
Podcasts
Radio Stations by Genre
Twitter