Heart London 106.2 live
Turn up the feel good
Now playing:
Playlist
Love Me Like You Do
Ellie Goulding
1680251188
Oops!... I Did It Again
Britney Spears
1680250718
Eyes Closed
Ed Sheeran
1680250567
All the Time
Zara Larsson
1680250427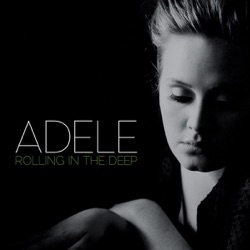 Rolling In the Deep (Acapella)
Adele
1680250137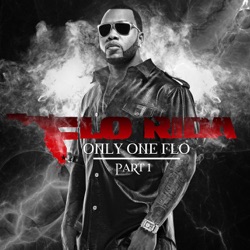 Club Can't Handle Me (feat. David Guetta)
Flo Rida
1680249837
Shake It Out
Florence + The Machine
1680249697
Closer
Ne-Yo
1680249287
Made You Look
Meghan Trainor
1680248957
Dance With Me Tonight
Olly Murs
1680248657
About Heart London 106.2
Heart London is a regional radio station aired from studios at Leicester Square in London. The station is owned and operated by Global Radio as part of the Heart network. Heart London is available on FM, DAB digital radio in London, and across the UK on Freesat, Sky, Freeview, TalkTalk TV and Virgin Media. It is also available on MXR regional DAB multiplexes in the North West, North East, the Severn Estuary and Yorkshire, as well as on Switch Digital in central Scotland.
Heart London local programming is produced and broadcast from Heart's Leicester Square studios and all networked programming originates from Global Radio's London headquarters.
Schedule
| Time | Program |
| --- | --- |
| 1 a.m. - 4 a.m. | Simon Beale |
| 4 a.m. - 6 a.m. | Early Breakfast - With Jenni Falconer |
| 6 a.m. - 9 a.m. | Heart Breakfast - With Jamie & Emma |
| 9 a.m. - 1 p.m. | Toby Anstis |
| 1 p.m. - 4 p.m. | Matt Wilkinson |
| 4 p.m. - 7 p.m. | JK and Lucy |
| 7 p.m. - 10 p.m. | Sian Welby |
| 10 p.m. - 1 a.m. | Kat Shoob |
| Time | Program |
| --- | --- |
| 1 a.m. - 4 a.m. | Simon Beale |
| 4 a.m. - 6 a.m. | Early Breakfast - With Jenni Falconer |
| 6 a.m. - 9 a.m. | Heart Breakfast - With Jamie & Emma |
| 9 a.m. - 1 p.m. | Toby Anstis |
| 1 p.m. - 4 p.m. | Matt Wilkinson |
| 1 p.m. - 4 p.m. | Zoe Hardman |
| 4 p.m. - 7 p.m. | JK and Lucy |
| 7 p.m. - 10 p.m. | Sian Welby |
| 10 p.m. - 1 a.m. | Kat Shoob |
| Time | Program |
| --- | --- |
| 1 a.m. - 4 a.m. | Simon Beale |
| 4 a.m. - 6 a.m. | Early Breakfast - With Jenni Falconer |
| 6 a.m. - 9 a.m. | Heart Breakfast - With Jamie & Emma |
| 9 a.m. - 1 p.m. | Toby Anstis |
| 1 p.m. - 4 p.m. | Matt Wilkinson |
| 1 p.m. - 4 p.m. | Zoe Hardman |
| 4 p.m. - 7 p.m. | JK and Lucy |
| 7 p.m. - 10 p.m. | Sian Welby |
| 10 p.m. - 1 a.m. | Kat Shoob |
| Time | Program |
| --- | --- |
| 1 a.m. - 4 a.m. | Simon Beale |
| 4 a.m. - 6 a.m. | Early Breakfast - With Jenni Falconer |
| 6 a.m. - 9 a.m. | Heart Breakfast - With Jamie & Emma |
| 9 a.m. - 1 p.m. | Toby Anstis |
| 1 p.m. - 4 p.m. | Matt Wilkinson |
| 1 p.m. - 4 p.m. | Zoe Hardman |
| 4 p.m. - 7 p.m. | JK and Lucy |
| 7 p.m. - 10 p.m. | Sian Welby |
| 10 p.m. - 1 a.m. | Fia Tarrant |
| Time | Program |
| --- | --- |
| 1 a.m. - 4 a.m. | Simon Beale |
| 4 a.m. - 6 a.m. | Early Breakfast - With Jenni Falconer |
| 6 a.m. - 9 a.m. | Heart Breakfast - With Jamie & Emma |
| 9 a.m. - 1 p.m. | Toby Anstis |
| 1 p.m. - 4 p.m. | Matt Wilkinson |
| 1 p.m. - 4 p.m. | Zoe Hardman |
| 4 p.m. - 7 p.m. | JK and Lucy |
| 7 p.m. - 10 p.m. | Heart's Club Classics - With Annaliese |
| 10 p.m. - 1 a.m. | Lilah Parsons |
| Time | Program |
| --- | --- |
| 1 a.m. - 6 a.m. | James Stewart |
| 6 a.m. - 10 a.m. | JK and Lucy |
| 10 a.m. - 1 p.m. | Matt Wilkinson |
| 1 p.m. - 4 p.m. | Kevin Hughes |
| 4 p.m. - 7 p.m. | Rochelle Humes |
| 7 p.m. - 10 p.m. | Heart's Club Classics - With Annaliese |
| 10 p.m. - 1 a.m. | Lilah Parsons |
| Time | Program |
| --- | --- |
| 1 a.m. - 6 a.m. | James Stewart |
| 6 a.m. - 9 a.m. | Jenni Falconer |
| 9 a.m. - noon | Sian Welby |
| noon - 4 p.m. | Fia Tarrant |
| 4 p.m. - 7 p.m. | The Official Vodafone Big Top 40 - With Marvin Humes |
| 7 p.m. - 10 p.m. | Emma Bunton |
| 10 p.m. - 1 a.m. | Zoe Hardman & Anna Whitehouse |
Contacts
Website:&nbspwww.heart.co.uk/london/
Address:&nbsp30 Leicester Square, London, WC2H 7LA
Telephone:&nbsp0333 200 2000
Email:&nbspcustomer.support@global.com
Related Stations
Podcasts
Radio Stations by Genre
Twitter