Heart 80s live
Now playing:
Playlist
A New Flame
Simply Red
1679921262
Save a Prayer
Duran Duran
1679921042
I Can't Go for That (No Can Do)
Daryl Hall & John Oates
1679920822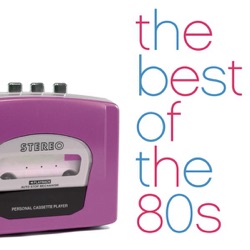 9 to 5
Dolly Parton
1679920472
Somebody's Else's Guy
Jocelyn Brown
1679920251
Hold Me Now
Thompson Twins
1679919971
Invisible
Alison Moyet
1679919741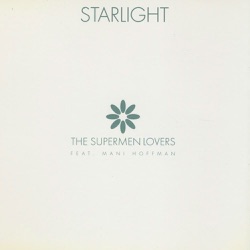 Starlight (feat. Mani Hoffman)
The Supermen Lovers
1679919581
Girls Just Want to Have Fun
Cyndi Lauper
1679919331
Can You Handle It
Sharon Redd
1679919101
About Heart 80s
Heart 80s is a national digital radio station that broadcasts from studios at Leicester Square in London. The station is owned and operated by Global as a sister station of Heart and Heart Extra.
Heart 80s was aired for the first time on 14 March 2017 and since then it has been playing non-stop "feel good" music from the 1980s. This station broadcasts nationally on Digital One DAB, online and on television platforms. Apart from its live breakfast show it features mostly an automated service.
Schedule
| Time | Program |
| --- | --- |
| midnight - 6 a.m. | Non Stop 80s |
| 6 a.m. - 10 a.m. | Heart 80s Breakfast with Roberto |
| 10 a.m. - 1 p.m. | Non Stop 80s |
| 1 p.m. - 2 p.m. | Heart 80s Number Ones at One |
| 2 p.m. - 4 p.m. | Non Stop 80s |
| 4 p.m. - 6 p.m. | Heart 80s Drivetime |
| 6 p.m. - 8 p.m. | Heart 80s Dance Classics |
| 8 p.m. - midnight | Non Stop 80s |
| Time | Program |
| --- | --- |
| midnight - 8 a.m. | Non Stop 80s |
| 8 a.m. - noon | Heart 80s Breakfast with Roberto |
| noon - midnight | Non Stop 80s |
| Time | Program |
| --- | --- |
| midnight - 6 a.m. | Non Stop 80s |
| 6 a.m. - 10 a.m. | Heart 80s Breakfast with Roberto |
| 10 a.m. - 1 p.m. | Non Stop 80s |
| 1 p.m. - 2 p.m. | Heart 80s Number Ones at One |
| 2 p.m. - 4 p.m. | Non Stop 80s |
| 4 p.m. - 6 p.m. | Heart 80s Drivetime |
| 6 p.m. - 8 p.m. | Heart 80s Dance Classics |
| 8 p.m. - midnight | Non Stop 80s |
| Time | Program |
| --- | --- |
| midnight - 6 a.m. | Non Stop 80s |
| 6 a.m. - 10 a.m. | Heart 80s Breakfast with Roberto |
| 10 a.m. - 1 p.m. | Non Stop 80s |
| 1 p.m. - 2 p.m. | Heart 80s Number Ones at One |
| 2 p.m. - 4 p.m. | Non Stop 80s |
| 4 p.m. - 6 p.m. | Heart 80s Drivetime |
| 6 p.m. - 8 p.m. | Heart 80s Dance Classics |
| 8 p.m. - midnight | Non Stop 80s |
| Time | Program |
| --- | --- |
| midnight - 6 a.m. | Non Stop 80s |
| 6 a.m. - 10 a.m. | Heart 80s Breakfast with Roberto |
| 10 a.m. - 1 p.m. | Non Stop 80s |
| 1 p.m. - 2 p.m. | Heart 80s Number Ones at One |
| 2 p.m. - 4 p.m. | Non Stop 80s |
| 4 p.m. - 6 p.m. | Heart 80s Drivetime |
| 6 p.m. - 8 p.m. | Heart 80s Dance Classics |
| 8 p.m. - midnight | Non Stop 80s |
| Time | Program |
| --- | --- |
| midnight - 8 a.m. | Non Stop 80s |
| 8 a.m. - noon | Saturday Morning with Roberto |
| noon - 8 p.m. | Non Stop 80s |
| 8 p.m. - midnight | Heart 80s Party |
| Time | Program |
| --- | --- |
| midnight - 9 a.m. | Non Stop 80s |
| 9 a.m. - noon | Sunday Morning Heart 80s |
| noon - midnight | Non Stop 80s |
Contacts
Website:&nbspwww.heart.co.uk/80s/
Address:&nbsp30 Leicester Square, London, WC2H 7LA
Telephone:&nbsp0333 200 2000
Email:&nbspCustomer.Support@Global.com
Related Stations
Podcasts
Radio Stations by Genre
Twitter