CHUM 104.5 FM (CA Only) live
Today's Best Music
Now playing:
Playlist
Señorita
Shawn Mendes
1685215762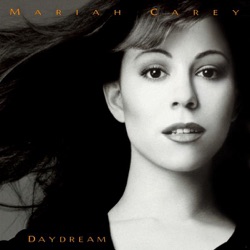 Always Be My Baby
マライア・キャリー
1685215521
Escape (feat. Hayla)
deadmau5
1685215028
We Are Young
Fun.
1685214773
Bad Habits
Delaney Jane
1685214518
Just Friends
Virginia To Vegas
1685214127
Calm Down
Selena Gomez
1685213873
Addicted
Shaun Frank & KSHMR
1685213622
Take My Breath
The Weeknd
1685212715
Kiss Me
Dermot Kennedy
1685212595
About CHUM 104.5 FM (CA Only)
CHUM-FM is a Canadian hot adult contemporary radio station that broadcasts at 104.5 MHz in Toronto, Ontario. This station started broadcasting on September 1, 1963 and it was the first Canadian station to have a classical music format. On 1968 the station changed its format to progressive rock and it played a wide range of music ranging from world music and jazz to classical and folk. In 1990 CHUM-FM changed its format to hot adult contemporary. CHUM-FM is currently owned by Bell Media and continues to broadcast with 40,000 watts.
Schedule
| Time | Program |
| --- | --- |
| 3 a.m. - 10 a.m. | CHUM FM Music |
| 10 a.m. - 2 p.m. | Marilyn Denis and Jamar |
| 11 a.m. - 2 p.m. | The CHUM Chart Top 40 |
| 2 p.m. - 7 p.m. | Richie Favalaro |
| 7 p.m. - midnight | Meredith Shaw |
| Time | Program |
| --- | --- |
| midnight - 3 a.m. | Shannon Burns |
| 3 a.m. - 6 a.m. | On Air wirh Ryan Seacrest |
| 6 a.m. - 10 a.m. | CHUM FM Music |
| 10 a.m. - 2 p.m. | Marilyn Denis and Jamar |
| 2 p.m. - 7 p.m. | Richie Favalaro |
| 7 p.m. - midnight | Meredith Shaw |
| Time | Program |
| --- | --- |
| midnight - 3 a.m. | Shannon Burns |
| 3 a.m. - 6 a.m. | On Air wirh Ryan Seacrest |
| 6 a.m. - 10 a.m. | CHUM FM Music |
| 10 a.m. - 2 p.m. | Marilyn Denis and Jamar |
| 2 p.m. - 7 p.m. | Richie Favalaro |
| 7 p.m. - midnight | Meredith Shaw |
| Time | Program |
| --- | --- |
| midnight - 3 a.m. | Shannon Burns |
| 3 a.m. - 6 a.m. | On Air wirh Ryan Seacrest |
| 6 a.m. - 10 a.m. | CHUM FM Music |
| 10 a.m. - 2 p.m. | Marilyn Denis and Jamar |
| 2 p.m. - 7 p.m. | Richie Favalaro |
| 7 p.m. - midnight | Meredith Shaw |
| Time | Program |
| --- | --- |
| midnight - 3 a.m. | Shannon Burns |
| 3 a.m. - 6 a.m. | On Air wirh Ryan Seacrest |
| 6 a.m. - 10 a.m. | CHUM FM Music |
| 10 a.m. - 2 p.m. | Marilyn Denis and Jamar |
| 2 p.m. - 7 p.m. | Shannon Burns |
| 7 p.m. - midnight | Meredith Shaw |
| Time | Program |
| --- | --- |
| midnight - 3 a.m. | Candice Johnson |
| 3 a.m. - 6 a.m. | On Air wirh Ryan Seacrest |
| 6 a.m. - 11 a.m. | CHUM FM Music |
| 11 a.m. - 2 p.m. | Best of Marilyn Denis and Jamar |
| 2 p.m. - 7 p.m. | Taylor Kaye |
| 7 p.m. - midnight | Meredith Shaw |
| Time | Program |
| --- | --- |
| midnight - 2 a.m. | The CHUM Chart Top 40 |
| 2 a.m. - 6 a.m. | Weekend Blowout |
| 6 a.m. - 11 a.m. | CHUM FM Music |
| 5 p.m. - 11 p.m. | Taylor Kaye |
| 11 p.m. - 3 a.m. | AT40 with Ryan Seacrest on CHUM |
Contacts
Website:&nbspwww.chumfm.com/
Address:&nbsp299 Queen Street West M5V 2Z5 Toronto ON
Telephone:&nbsp416-870-1045
Email:&nbspfacebook@chumfm.com
Related Stations
Radio Stations by Genre
Twitter