Playlist
Sound of Your Heart
Shawn Hook
1685215131
Last Dance
Dua Lipa
1685214966
Escapism. (feat. 070 Shake)
RAYE
1685214794
Jackie Chan (feat. Preme & Post Malone)
Hans Zimmer, Geoff Zanelli, Klaus Badelt & Tiesto
1685214578
Lottery (feat. LU KALA)
Mulatto
1685214383
Blinding Lights
The Weeknd
1685214231
I Knew You Were Trouble.
Taylor Swift
1685213985
Body
Loud Luxury & Ryan Shepherd
1685213826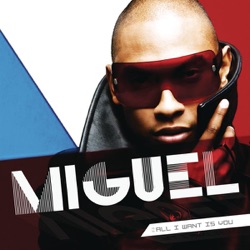 Sure Thing
Miguel
1685213615
Waffle House
Jonas Brothers
1685213461
About CKFM 99.9 Virgin Radio Toronto
CKFM-FM, also known as 99.9 Virgin Radio is a Canadian radio station, broadcasting at 99.9 FM in Toronto, Ontario. 99.9 Virgin Radio is owned by Bell Media and the station is the flagship of Canada's Virgin Radio stations. The station airs a Top 40/CHR format and its studios are located at 250 Richmond Street West and its transmitter at the top of the CN Tower.
The station was launched in 1938 as experimental FM station VE9AK. Between 1942 and 1945 it went off the air during the war. In 1947 it started broadcasting again as CFRB-FM. In 1963 the station changed its call letters to CKFM-FM. Initially, CKFM-FM featured an easy listening and MOR format and on the end of the 1980s, it transitioned towards a more younger-targeting adult contemporary format.
Schedule
| Time | Program |
| --- | --- |
| 3 a.m. - 7 a.m. | iHeartRadio Nights - With Shannon Burns |
| 5 a.m. - 10:30 a.m. | Luke |
| 10:30 a.m. - 2 p.m. | Virgin Mornings - With Adam Wylde & TJ |
| 2 p.m. - 6 p.m. | Robyn |
| 6 p.m. - 10 p.m. | Sam East |
| 10 p.m. - 3 a.m. | Dames Nellas |
| Time | Program |
| --- | --- |
| 3 a.m. - 7 a.m. | iHeartRadio Nights - With Shannon Burns |
| 10:30 a.m. - 2 p.m. | Virgin Mornings - With Adam Wylde & TJ |
| 2 p.m. - 6 p.m. | Robyn |
| 6 p.m. - 10 p.m. | Sam East |
| 10 p.m. - 3 a.m. | Dames Nellas |
| Time | Program |
| --- | --- |
| 3 a.m. - 7 a.m. | iHeartRadio Nights - With Shannon Burns |
| 10:30 a.m. - 2 p.m. | Virgin Mornings - With Adam Wylde & TJ |
| 2 p.m. - 6 p.m. | Robyn |
| 6 p.m. - 10 p.m. | Sam East |
| 10 p.m. - 3 a.m. | Dames Nellas |
| Time | Program |
| --- | --- |
| 3 a.m. - 7 a.m. | iHeartRadio Nights - With Shannon Burns |
| 7 a.m. - 10:30 a.m. | Luke |
| 10:30 a.m. - 2 p.m. | Virgin Mornings - With Adam Wylde & TJ |
| 2 p.m. - 6 p.m. | Robyn |
| 6 p.m. - 10 p.m. | Sam East |
| 10 p.m. - 3 a.m. | Dames Nellas |
| Time | Program |
| --- | --- |
| 3 a.m. - 7 a.m. | iHeartRadio Nights - With Shannon Burns |
| 7 a.m. - 10:30 a.m. | Luke |
| 10:30 a.m. - 2 p.m. | Virgin Mornings - With Adam Wylde & TJ |
| 2 p.m. - 6 p.m. | Robyn |
| 6 p.m. - 10 p.m. | Sam East |
| 10 p.m. - 3 a.m. | Dames Nellas |
| Time | Program |
| --- | --- |
| 3 a.m. - 5 a.m. | Luke |
| 1 p.m. - 3 p.m. | iHeartRadio Top 20 |
| 3 p.m. - 8 p.m. | Luke |
| 8 p.m. - midnight | Sabrina |
| Time | Program |
| --- | --- |
| midnight - 3 a.m. | Most Requested Live |
| 3 a.m. - 7 a.m. | The Saturday Night Hit Mix |
| 7 a.m. - 1 p.m. | Robyn |
| 1 p.m. - 5 p.m. | American Top 40 - With Ryan Seacrest |
| 11 p.m. - 5 a.m. | Luke |
Related Stations
Podcasts
Radio Stations by Genre
Twitter