Smoothfm 95.3 Sydney live
To keep Sydney relaxed with more music and less talk.
Now playing:
Playlist
Walk On By
Dionne Warwick
1686233824
Circle of Life
Elton John
1686233539
I'd Really Love to See You Tonight
England Dan Seals & John Ford Coley
1686233401
My Eyes Adored You
Frankie Valli
1686232976
When You Walk in the Room
Paul Carrack
1686232791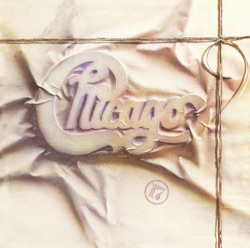 You're the Inspiration
Chicago
1686232512
Wonderful World
Sam Cooke
1686232382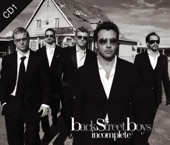 Incomplete
Backstreet Boys
1686232147
Guilty
Barbra Streisand & Barry Gibb
1686231886
Desperado
Eagles
1686231688
About Smoothfm 95.3 Sydney
Smooth fm 95.3 is one of the two Australian commercial radio stations that belong to the smoothfm network. This station is located in Sidney that are operated by NOVA Entertainment. The station was born originally named Vega 95.3 and it targeted the baby boomer market of listeners in the 40 to 60 age bracket and played a mix of talk and music from the 1960s to the 2000s. On 2010 it ceased transmission and was replaced by Classic Rock 95.3 , which included a classic rock format. In 2012 it changed its name again to Smooth fm. It currently plays easy listening songs from the late-1950s/early-1960s to the present with a 55+ year span.
Schedule
| Time | Program |
| --- | --- |
| 5:30 a.m. - 9 a.m. | Bogart Torelli & Glenn Daniel |
| 9 a.m. - 1 p.m. | Ty Frost |
| 1 p.m. - 4 p.m. | Simon Diaz |
| 4 p.m. - 8 p.m. | Byron Webb |
| 8 p.m. - midnight | Cameron Daddo |
| Time | Program |
| --- | --- |
| 5:30 a.m. - 9 a.m. | Bogart Torelli & Glenn Daniel |
| 9 a.m. - 1 p.m. | Ty Frost |
| 1 p.m. - 4 p.m. | Simon Diaz |
| 4 p.m. - 8 p.m. | Byron Webb |
| 8 p.m. - midnight | Cameron Daddo |
| Time | Program |
| --- | --- |
| 5:30 a.m. - 9 a.m. | Bogart Torelli & Glenn Daniel |
| 9 a.m. - 1 p.m. | Ty Frost |
| 1 p.m. - 4 p.m. | Simon Diaz |
| 4 p.m. - 8 p.m. | Byron Webb |
| 8 p.m. - midnight | Cameron Daddo |
| Time | Program |
| --- | --- |
| 5:30 a.m. - 9 a.m. | Bogart Torelli & Glenn Daniel |
| 9 a.m. - 1 p.m. | Ty Frost |
| 1 p.m. - 4 p.m. | Simon Diaz |
| 4 p.m. - 8 p.m. | Byron Webb |
| 8 p.m. - midnight | Cameron Daddo |
| Time | Program |
| --- | --- |
| 5:30 a.m. - 9 a.m. | Bogart Torelli & Glenn Daniel |
| 9 a.m. - 1 p.m. | Ty Frost |
| 1 p.m. - 4 p.m. | Simon Diaz |
| 4 p.m. - 8 p.m. | Byron Webb |
| 8 p.m. - midnight | Cameron Daddo |
| Time | Program |
| --- | --- |
| 6 a.m. - 10 a.m. | Melissa Doyle |
| 10 a.m. - 1 p.m. | Richard Wilkins |
| 1 p.m. - 4 p.m. | David Campbell |
| Time | Program |
| --- | --- |
| 6 a.m. - 10 a.m. | Melissa Doyle |
| 10 a.m. - 1 p.m. | Richard Wilkins |
| 1 p.m. - 4 p.m. | David Campbell |
Contacts
Website:&nbsphttps://www.smooth.com.au/smooth
Address:&nbsp33 Saunders St Pyrmont, New South Wales, Australia
Telephone:&nbsp+61 2 9564 9999
Email:&nbspcontactus@vega953.com.au
Related Stations
Radio Stations by Genre
Twitter