W Radio live
Las voces que son noticia en colombia y el mundo
Now playing:
Playlist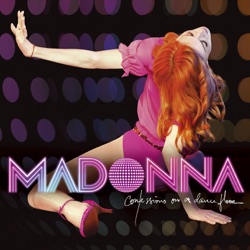 Hung Up
David Guetta & Madonna
1674860303
Tarnishing Memories
Charles Holme
1674859641
Hidden Potential
Airae
1674858508
Digital Love
Daft Punk
1674858478
I'm Here to Make Money, Not Friends
Ashenz!
1674858177
Y Nos Dieron las Diez
Joaquín Sabina
1674858077
Sintiéndolo Mucho (feat. Leiva)
Joaquín Sabina
1674857836
19 Días Y 500 Noches
Joaquín Sabina
1674857565
Tarnishing Memories
Charles Holme
1674857475
With Great Power Narrative
Ihor Vitsinskyy
1674857445
About W Radio
La W Radio es una emisora de radio que emite 24 horas de programación, incluyendo noticias, programas de entrevistas y música.
Cuenta con repetidoras en Bogotá, Monteria, Medellín, Cali, Barranquilla, Bucaramanga, Armenia, Manizales, Pereira, Cúcuta, Duitama, Arauca, Cartagena, Tunja, Ibagué, Neiva, Villavicencio, San Juan de Pasto, Popayán, Valledupar (Afiliada), Quibdó (Afiliada), Sincelejo (Afiliada), Montería y Santa Marta y con estaciones en Miami, Nueva York, y Madrid.
Forma parte de la cadena W Radio, y espropiedad de Caracol Radio que pertenece al Grupo Latino de Radio incluído en el Grupo PRISA español.
Programas destacados
La W
La hora del regreso
La música del mundo
Hora 22
El lamparazo
Locutores principales
Julio Sánchez Cristo
Carlos Montoya
Eduardo Peña
Fernando Palma
Schedule
| Time | Program |
| --- | --- |
| midnight - 1 a.m. | Primera Hora - Jefferson Mejía |
| 1 a.m. - 2 a.m. | Archivo W - Equipo W |
| 2 a.m. - 3 a.m. | Perfiles W - Esteban Vásquez |
| 3 a.m. - 5 a.m. | La W - Fernando Bayo |
| 5 a.m. - noon | La W - Julio Sánchez Cristo |
| noon - 3 p.m. | La W - Vicky Dávila |
| 3 p.m. - 5 p.m. | Deportes W - Andrés Torres |
| 5 p.m. - 8 p.m. | La Hora del Regreso - Carlos Montoya |
| 8 p.m. - 9 p.m. | Partida W - Juan Pablo Barrientos |
| 9 p.m. - midnight | Hora 22 - Eduardo Peña |
| Time | Program |
| --- | --- |
| midnight - 1 a.m. | Primera Hora - Jefferson Mejía |
| 1 a.m. - 2 a.m. | Archivo W - Equipo W |
| 1 a.m. - 2 a.m. | Vidas W |
| 2 a.m. - 3 a.m. | Vidas W - Equipo W |
| 3 a.m. - 5 a.m. | La W - Fernando Bayo |
| 5 a.m. - noon | La W - Julio Sánchez Cristo |
| noon - 3 p.m. | La W - Vicky Dávila |
| 3 p.m. - 5 p.m. | Deportes W - Andrés Torres |
| 5 p.m. - 8 p.m. | La Hora del Regreso - Carlos Montoya |
| 8 p.m. - 9 p.m. | Partida W - Juan Pablo Barrientos |
| 9 p.m. - midnight | Hora 22 - Eduardo Peña |
| Time | Program |
| --- | --- |
| midnight - 1 a.m. | Primera Hora - Jefferson Mejía |
| 1 a.m. - 2 a.m. | Archivo W - Equipo W |
| 2 a.m. - 3 a.m. | Perfiles W - Esteban Vásquez |
| 3 a.m. - 5 a.m. | La W - Fernando Bayo |
| 5 a.m. - noon | La W - Julio Sánchez Cristo |
| noon - 3 p.m. | La W - Vicky Dávila |
| 3 p.m. - 5 p.m. | Deportes W - Andrés Torres |
| 5 p.m. - 8 p.m. | La Hora del Regreso - Carlos Montoya |
| 8 p.m. - 9 p.m. | Partida W - Juan Pablo Barrientos |
| 9 p.m. - midnight | Hora 22 - Eduardo Peña |
| Time | Program |
| --- | --- |
| midnight - 1 a.m. | Primera Hora - Jefferson Mejía |
| 1 a.m. - 2 a.m. | Archivo W - Equipo W |
| 2 a.m. - 3 a.m. | Vidas W - Equipo W |
| 2 a.m. - 3 a.m. | Perfiles W - Esteban Vásquez |
| 3 a.m. - 5 a.m. | La W - Fernando Bayo |
| 5 a.m. - noon | La W - Julio Sánchez Cristo |
| noon - 3 p.m. | La W - Vicky Dávila |
| 3 p.m. - 5 p.m. | Deportes W - Andrés Torres |
| 5 p.m. - 8 p.m. | La Hora del Regreso - Carlos Montoya |
| 8 p.m. - 9 p.m. | Partida W - Juan Pablo Barrientos |
| 9 p.m. - midnight | Hora 22 - Eduardo Peña |
| Time | Program |
| --- | --- |
| midnight - 1 a.m. | Primera Hora - Jefferson Mejía |
| 1 a.m. - 2 a.m. | Archivo W - Equipo W |
| 2 a.m. - 3 a.m. | Perfiles W - Esteban Vásquez |
| 3 a.m. - 5 a.m. | La W - Fernando Bayo |
| 5 a.m. - noon | La W - Julio Sánchez Cristo |
| noon - 3 p.m. | La W - Vicky Dávila |
| 3 p.m. - 5 p.m. | Deportes W - Andrés Torres |
| 5 p.m. - 8 p.m. | La Hora del Regreso - Carlos Montoya |
| 8 p.m. - 10 p.m. | Salsa con Estilo - Adriana Bustos |
| 10 p.m. - 3 a.m. | Boogie Nights - Equipo W |
| Time | Program |
| --- | --- |
| 7 a.m. - 10 a.m. | W Fin de Semana - Juan Pablo Calvás |
| 10 a.m. - 1 p.m. | Julio Sánchez Cristo DJ - Julio Sánchez Cristo |
| 1 p.m. - 6 p.m. | Música de hoy y siempre - Eduardo Peña |
| 6 p.m. - 8 p.m. | Música W |
| 8 p.m. - 10 p.m. | Salsa con Estilo - Adriana Bustos |
| 10 p.m. - 3 a.m. | Boogie Nights - Equipo W |
| Time | Program |
| --- | --- |
| 7 a.m. - 10 a.m. | W Fin de Semana - Juan David Cardozo |
| 10 a.m. - 1 p.m. | Back to the Music - Carlos Montoya |
| 1 p.m. - 6 p.m. | Música de Hoy y Siempre - Eduardo Peña |
| 6 p.m. - 9 p.m. | Música W - Esteban Vásquez |
| 9 p.m. - midnight | Hora 22 - Eduardo Peña |
Related Stations
Podcasts
Radio Stations by Genre
Twitter