Playlist
Hualalai
Jake Shimabukuro
1696229893
Nou e Kahiau
Sean Na'auao
1696229668
Lu'au Hula
Eric Dotterer
1696229522
Kumukalidadidi
Na Leo Pilimehana
1696229265
Pua Lililehua
Hui Ohana
1696229005
All My Life
Baba B.
1696228738
Poli Anuanu
Robert Cazimero
1696228545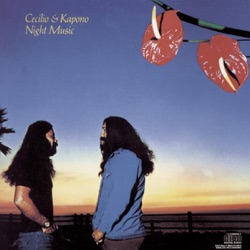 Climb the Line
CECILIO & Kapono
1696228348
Ka Inu Wai
Natalie Ai Kamauu
1696227982
I Ka Po Me Ke Ao
Napua
1696227744
About Hawaiian Music Live
Hawaiian Music Live is an online radio station that broadcasts 24/7 the best of traditional Hawaiian music, starting from the late 60s until the present. It was launched in 2016 by industry veterans Randy Hudnall and "Bruddah Wade" Faildo and it is private-owned, which grants it the freedom to stay true to Hawaiian music's roots.
Hawaiian Music Live music repertoire includes the works of several Hawaii Grammy Award winners and nominees, as well as Na Hoku Hanohano winners and nominees, which the station combines with music by local and unknown promising artists, providing them with the opportunity to showcase their talent to a wider global audience.
Related Stations
Radio Stations by Genre
Twitter