Free FM USA live
Your music, your radio.
Now playing:
Playlist
Satisfaction (Live)
The Rolling Stones
1664602463
A Love So Beautiful
Michael Bolton
1664602219
"Stars on 45" a - Side (Beatles Medley) [Remastered]
Stars On 45
1664601620
I Know There's Something Going On
Frida
1664601377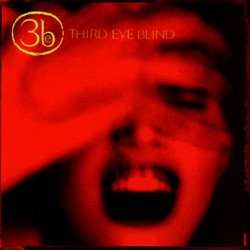 Semi-Charmed Life
Third Eye Blind
1664601111
Please Mister Postman
Vontanner
1664600975
La Isla Bonita / La Colegiala (Medley)
The Island Crew
1664600616
Here, There and Everywhere
The Beatles
1664600507
Wild Thoughts (feat. Rihanna & Bryson Tiller)
DJ Khaled
1664599938
Summer of '69
Bryan Adams
1664599482
About Free FM USA
Free FM is already in United States, if you like pop this is your station, we also have pop in Spanish covering Spanish and Latin American. 80s is a music radio channel that live streams 24/7, the best music from the 80s, 90s, 2000s, and new music. The station covers classics from genres such as New Wave, Pop, Electronic.
Frequencies
94.3 FM

On Line

On Line

92.3 FM

On Line

Online

99.1 FM

94.3 FM

100.9 FM

97.4 FM

99.9 FM

94.8 FM

104.5 FM

99.1 FM

Online

94.7 FM

Online

On Line

108.0 FM

90.7 FM

Online

94.7 FM

107.0 FM

Online

108.0 FM

91.3 FM

Online

Online

Online

Online

105.3 FM

99.3 FM

88.2 FM

104.5 FM

On Line

Online

99.1 FM
Contacts
Website:&nbspwww.freefmradio.net
Address:&nbsp345 Hudson Street, New York, NY 10014
Telephone:&nbsp+1 56659423007
Email:&nbspinfo@freefmradio.net
Related Stations
Radio Stations by Genre
Twitter