CHOI Radio X 98.1 live
Now playing:
Playlist
Brother Louie
Stories
1695456480
American Movie's Show
DJ Maze
1695456360
Time
Blink-182
1695456230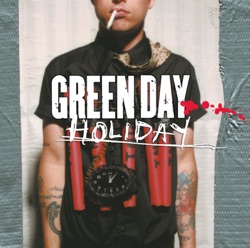 Holiday (Faded Ending)
Green Day
1695455110
Rehab
Amy Winehouse
1695451568
Back To Black (Radio Edit)
Amy Winehouse
1695451328
Fuck Me Pumps
Amy Winehouse
1695451258
In My Bed
Amy Winehouse
1695450918
Intro / Stronger Than Me
Amy Winehouse
1695450488
Hysteria
Def Leppard
1695450407
About CHOI Radio X 98.1
CHOI Radio X 98.1, based in Canada, is a popular radio station known for its engaging content and diverse programming. The station offers a mix of talk shows, news, and music, catering to a wide range of listeners. With a focus on providing quality entertainment and informative content, CHOI Radio X 98.1 has become a go-to source for many Canadians.
The station's lineup includes a variety of shows that cover topics such as current events, sports, and local news. Additionally, CHOI Radio X 98.1 features music from various genres, ensuring that there is something for everyone. The dedicated team of hosts and DJs work tirelessly to create an enjoyable listening experience for their audience.
Schedule
| Time | Program |
| --- | --- |
| 5 a.m. - 5:30 a.m. | Good Morning Québec |
| 5:30 a.m. - 9:30 a.m. | Mauvais Live |
| 9:30 a.m. - 11:30 a.m. | Le Mid |
| 11:30 a.m. - 2 p.m. | Fillion |
| 2 p.m. - 6 p.m. | Gravel dans le Retour |
| 6 p.m. - 7:30 p.m. | DH en 90 Minutes |
| 7:30 p.m. - 10 p.m. | Marceau le Soir |
| 11 p.m. - 1 a.m. | Last Call |
| Time | Program |
| --- | --- |
| 5 a.m. - 5:30 a.m. | Good Morning Québec |
| 5:30 a.m. - 9:30 a.m. | Mauvais Live |
| 9:30 a.m. - 11:30 a.m. | Le Mid |
| 11:30 a.m. - 2 p.m. | Fillion |
| 2 p.m. - 6 p.m. | Gravel dans le Retour |
| 6 p.m. - 7:30 p.m. | DH en 90 Minutes |
| 7:30 p.m. - 10 p.m. | Marceau le Soir |
| 11 p.m. - 1 a.m. | Last Call |
| Time | Program |
| --- | --- |
| 5 a.m. - 5:30 a.m. | Good Morning Québec |
| 5:30 a.m. - 9:30 a.m. | Mauvais Live |
| 9:30 a.m. - 11:30 a.m. | Le Mid |
| 11:30 a.m. - 2 p.m. | Fillion |
| 2 p.m. - 6 p.m. | Gravel dans le Retour |
| 6 p.m. - 7:30 p.m. | DH en 90 Minutes |
| 7:30 p.m. - 10 p.m. | Marceau le Soir |
| 11 p.m. - 1 a.m. | Last Call |
| Time | Program |
| --- | --- |
| 5 a.m. - 5:30 a.m. | Good Morning Québec |
| 5:30 a.m. - 9:30 a.m. | Mauvais Live |
| 9:30 a.m. - 11:30 a.m. | Le Mid |
| 11:30 a.m. - 2 p.m. | Fillion |
| 2 p.m. - 6 p.m. | Gravel dans le Retour |
| 6 p.m. - 7:30 p.m. | DH en 90 Minutes |
| 7:30 p.m. - 10 p.m. | Marceau le Soir |
| 11 p.m. - 1 a.m. | Last Call |
| Time | Program |
| --- | --- |
| 5 a.m. - 5:30 a.m. | Good Morning Québec |
| 5:30 a.m. - 9:30 a.m. | Mauvais Live |
| 9:30 a.m. - 11:30 a.m. | Le Mid |
| 11:30 a.m. - 2 p.m. | Fillion |
| 2 p.m. - 6 p.m. | Gravel dans le Retour |
| 6 p.m. - 7:30 p.m. | DH en 90 Minutes |
| 8 p.m. - 10 p.m. | Radio X-Files |
| Time | Program |
| --- | --- |
| 6:30 a.m. - 9 a.m. | Le Show du Matin Week-end |
| 9 a.m. - 4 p.m. | Légendes du Rock |
| 4 p.m. - 6 p.m. | Le Char de Hits |
| Time | Program |
| --- | --- |
| 6:30 a.m. - 9 a.m. | Le Show du Matin Week-end |
| 9 a.m. - 4 p.m. | Légendes du Rock |
| 4 p.m. - 6 p.m. | Le Char de Hits |
Contacts
Website:&nbspwww.radiox.com
Address:&nbsp1134 Grande Allée O, Québec, QC G1S 1E5
Telephone:&nbsp418-670-9098
Email:&nbsplive@radiox.com
Related Stations
Radio Stations by Genre